Crevice tool
Engineered for precise cleaning around tricky edges and into hard-to-reach narrow spaces.
Engineered to fit Dyson V11™, Cyclone V10™, V8™, V7™ and Digital Slim™ vacuums.
Currently out of stock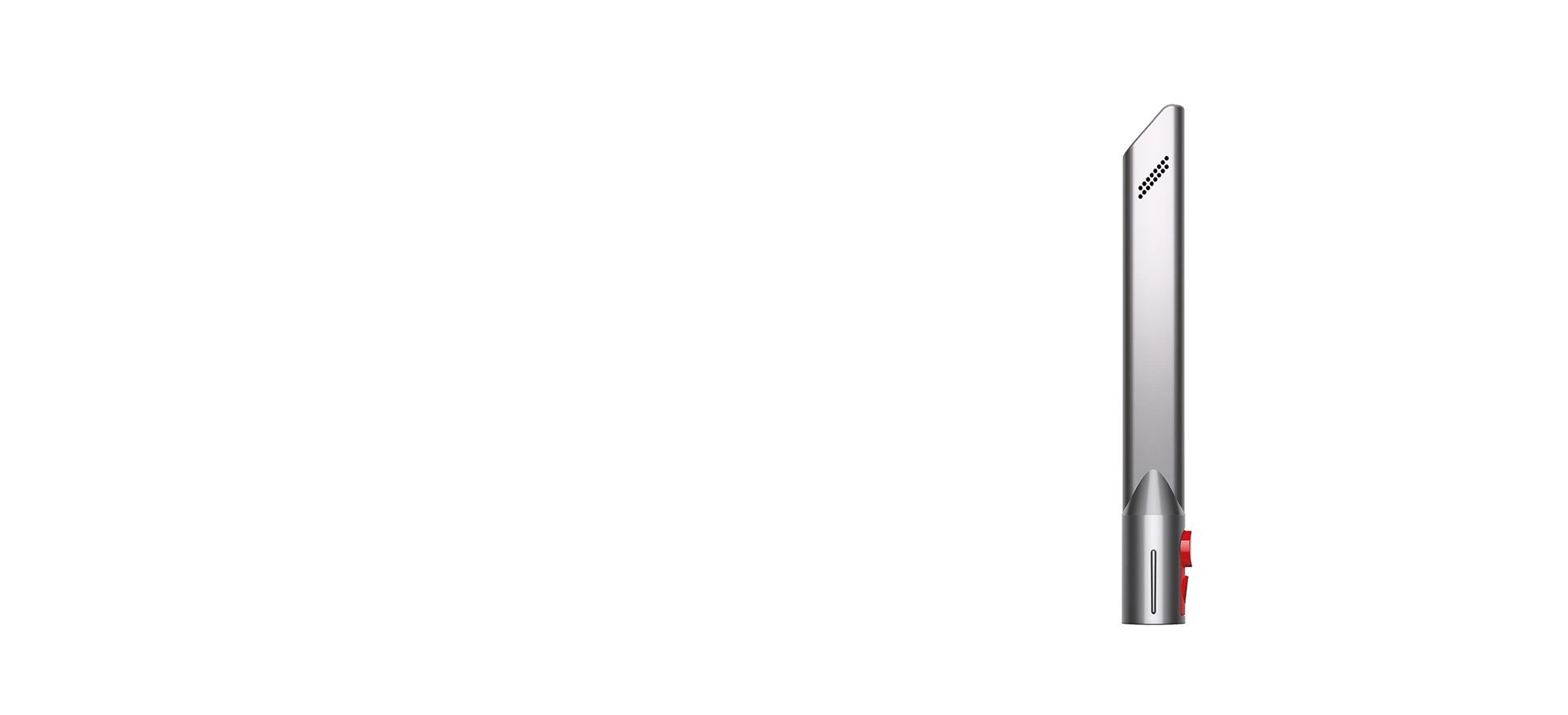 Cleans hard-to-reach spaces
Engineered to tackle dust and allergens in tricky parts of the home. Reaches up to 175mm into tight, narrow spaces as small as 17.2mm.

Compatible with these Dyson vacuums
Dyson V11™ Absolute
Dyson V11™ Torque Drive
Dyson V11™ Animal
Dyson Cyclone V10™ Absolute
Dyson Cyclone V10™ Animal
Dyson V8™ Animal
Dyson V8™ Absolute
Dyson V7™ Animal
Dyson V7™ Absolute