Create a more comfortable environment for employees and guests
Engineered with performance and well-being in mind.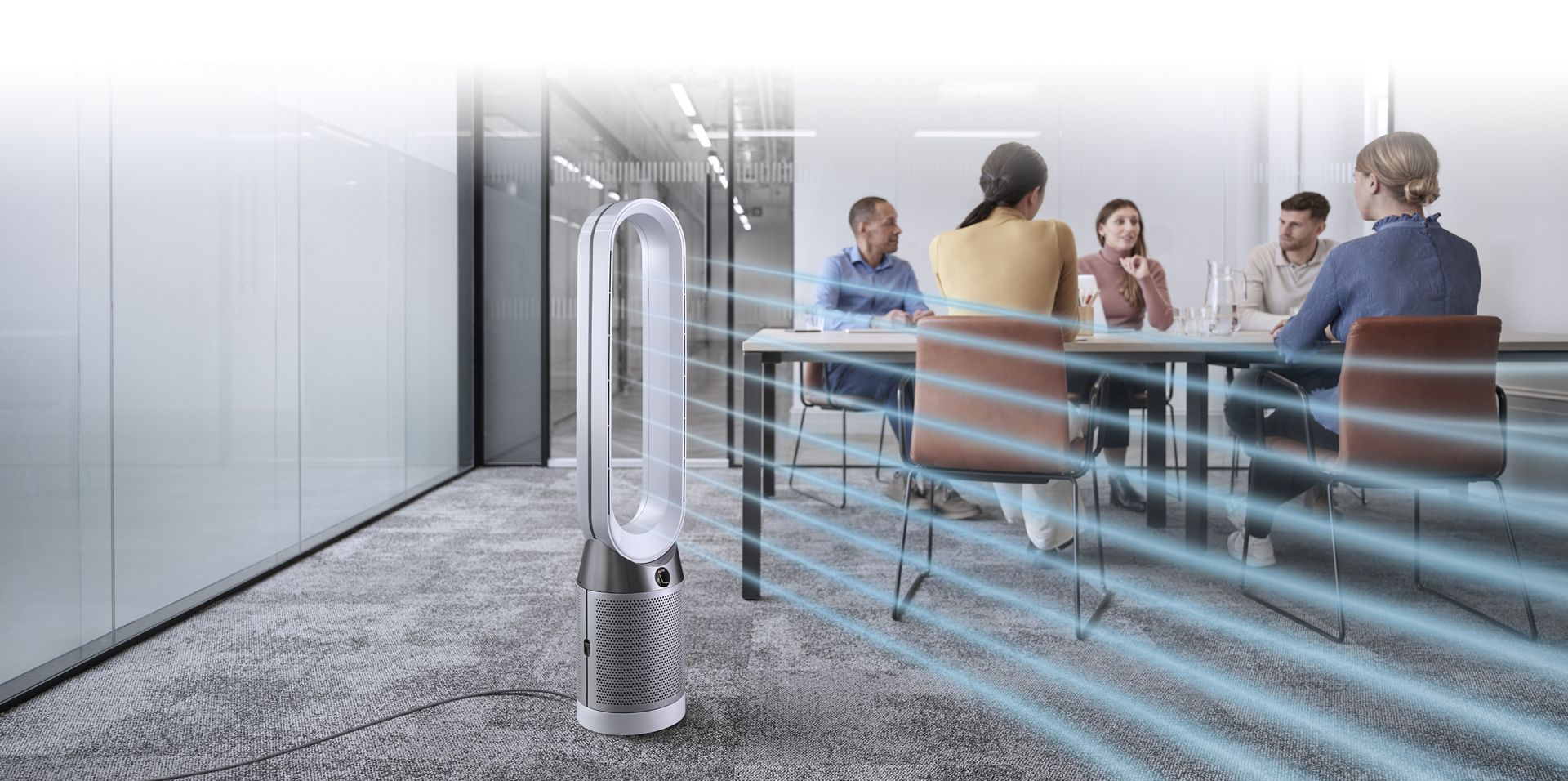 Dyson air treatment
Used in business and leisure environments, Dyson purifiers can help create a cleaner, more comfortable environment.
Automatically purifies and cools you

• Senses and displays real-time air quality1
• Captures allergens, pollutants and gases2
• Projects purified air to every corner of the room3
• Dimensions: H 1054 x L 117 x W 200 mm

Purification and cooling, for personal use. Cooling, purified airflow at your fingertips.

• Personal purifying fan
• Focused, personal airflow – precisely where you need it
• Captures allergens, pollutants and gases2
• Dimensions: H 401 x L 247 x W 254 mm
Pollution can build up indoors
Everyday items in the workplace, such as cleaning products and printers, can release potentially harmful microscopic particles. Our sealed filters help remove them from the air around employees and guests.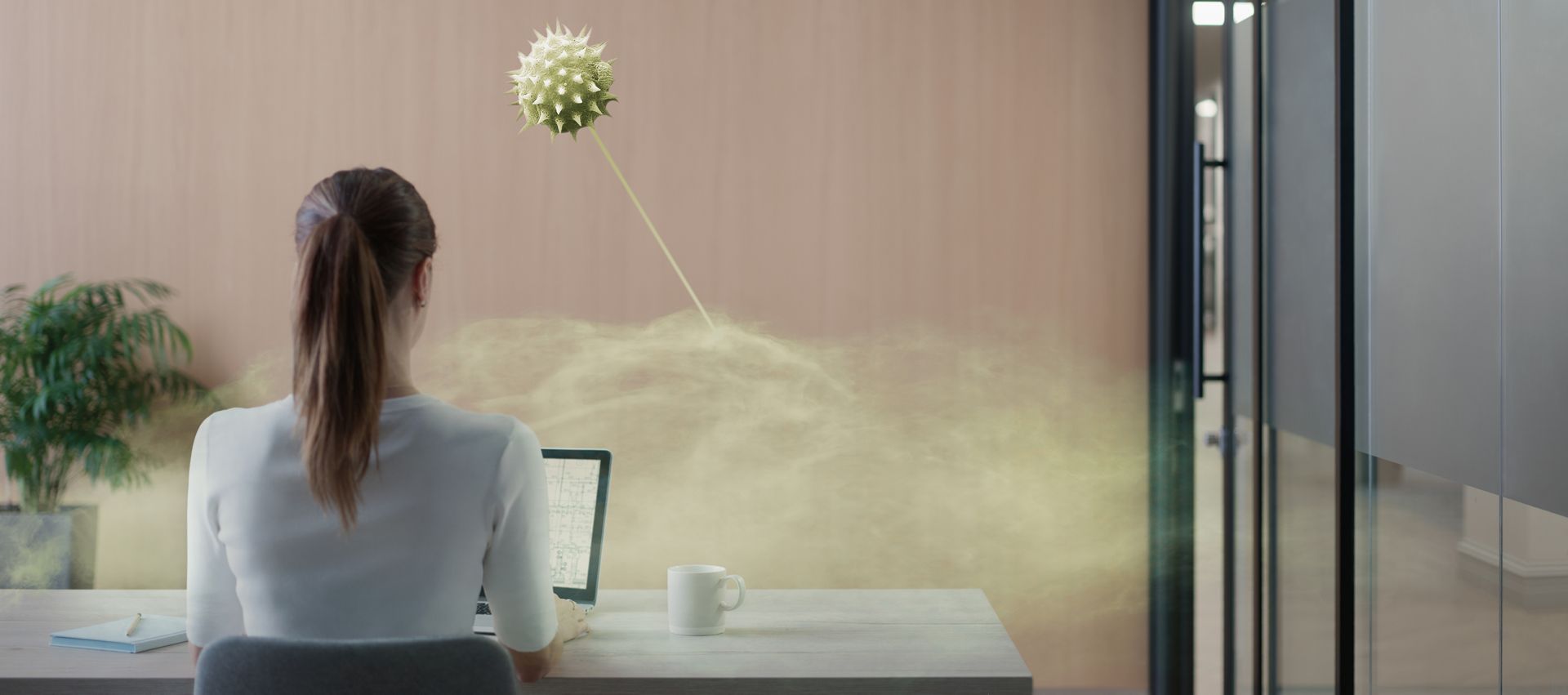 Sealed filtration system. Captures harmful pollutants as small as PM0.1, including bacteria and viruses.2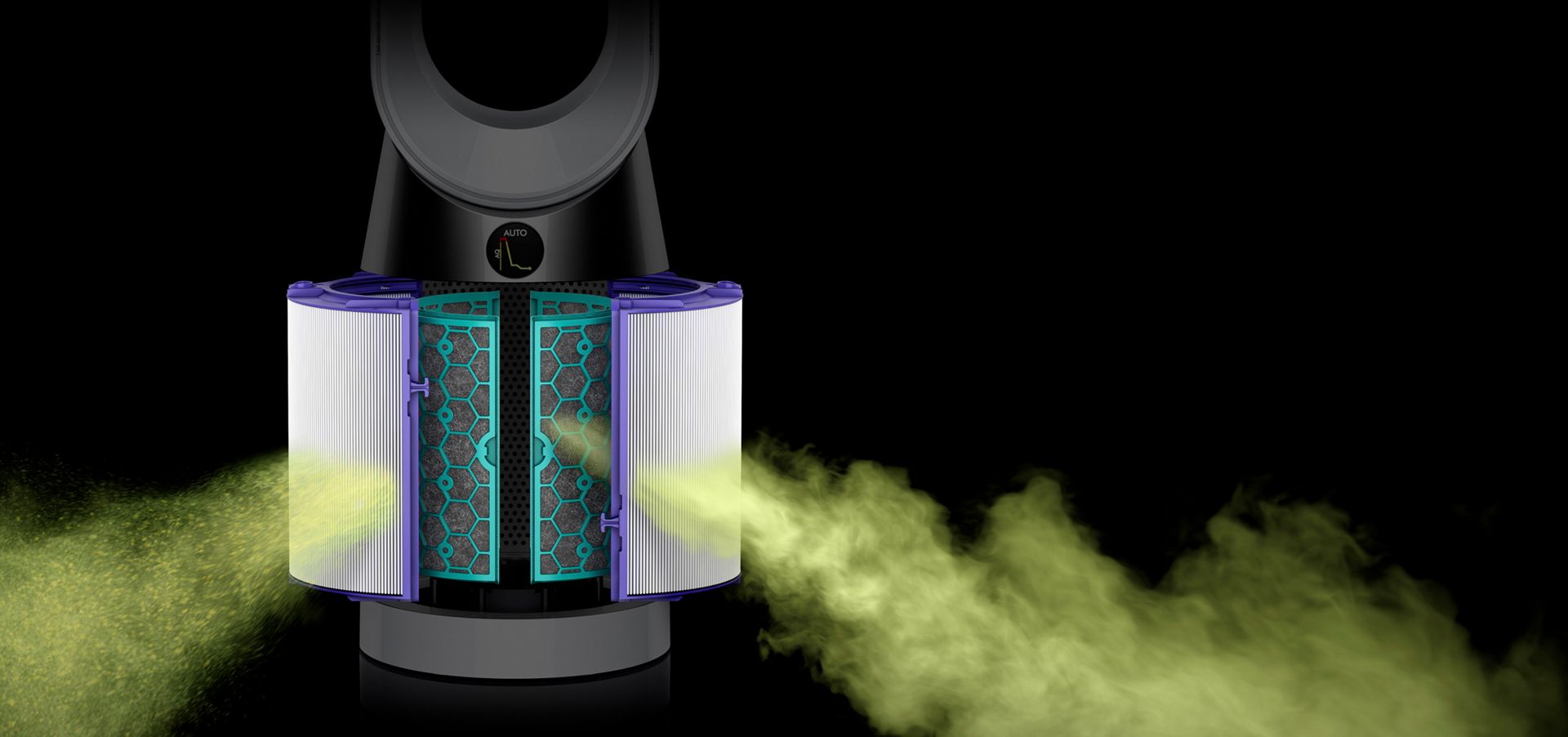 Why choose Dyson for business
1 PM 2.5, PM 10, VOC, NO2.
2 Tested to EN1822. Particles as small as 0.1 microns.
3 Tested to Dyson internal test method TM-003711 in a 27m2 room.