Testing standards
Dyson engineers go further during testing. Our uniquely designed POLAR test ensure Dyson air purifier fans are capable of whole-room filtration.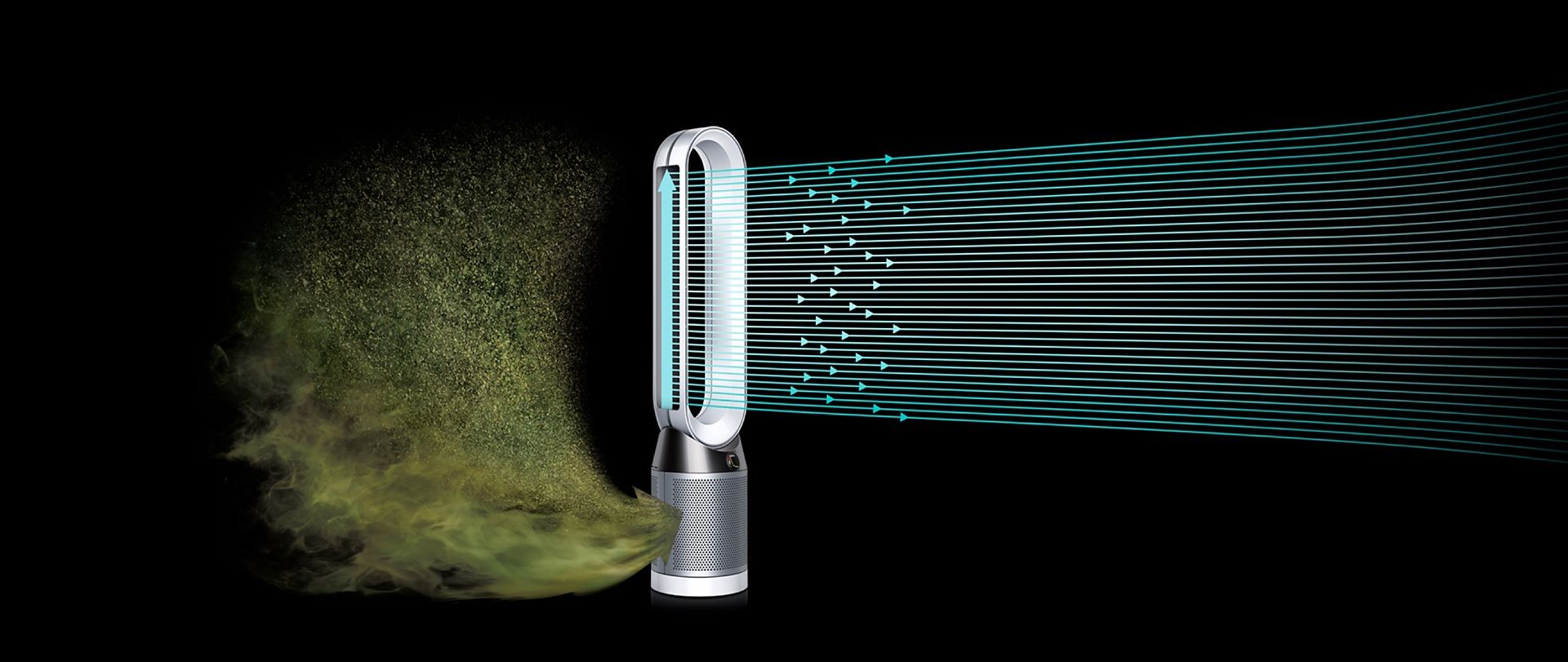 The industry-wide CADR test
Some air purifier and humidifier manufacturers test performance with a lab test method called 'Clean Air Delivery Rate' (CADR). Conducted in a compact chamber measuring just 28.5m³, air quality is measured with only one sensor.

In real homes, filtration quality matters. If particles aren't captured first time, they are released back into the home. Unlike real homes, the CADR test is conducted for 20 minutes in a small chamber, tracking just the speed of filtration, rather than the quality.

28.5m³

Small test chamber (with fans on the ceiling and walls to help circulate the air)

1 sensor

That maps and monitors how the chamber is purified for only 20-25 minutes

3 particles

removed: dust, pollen and tobacco smoke