Dyson deep cleans – wherever pets get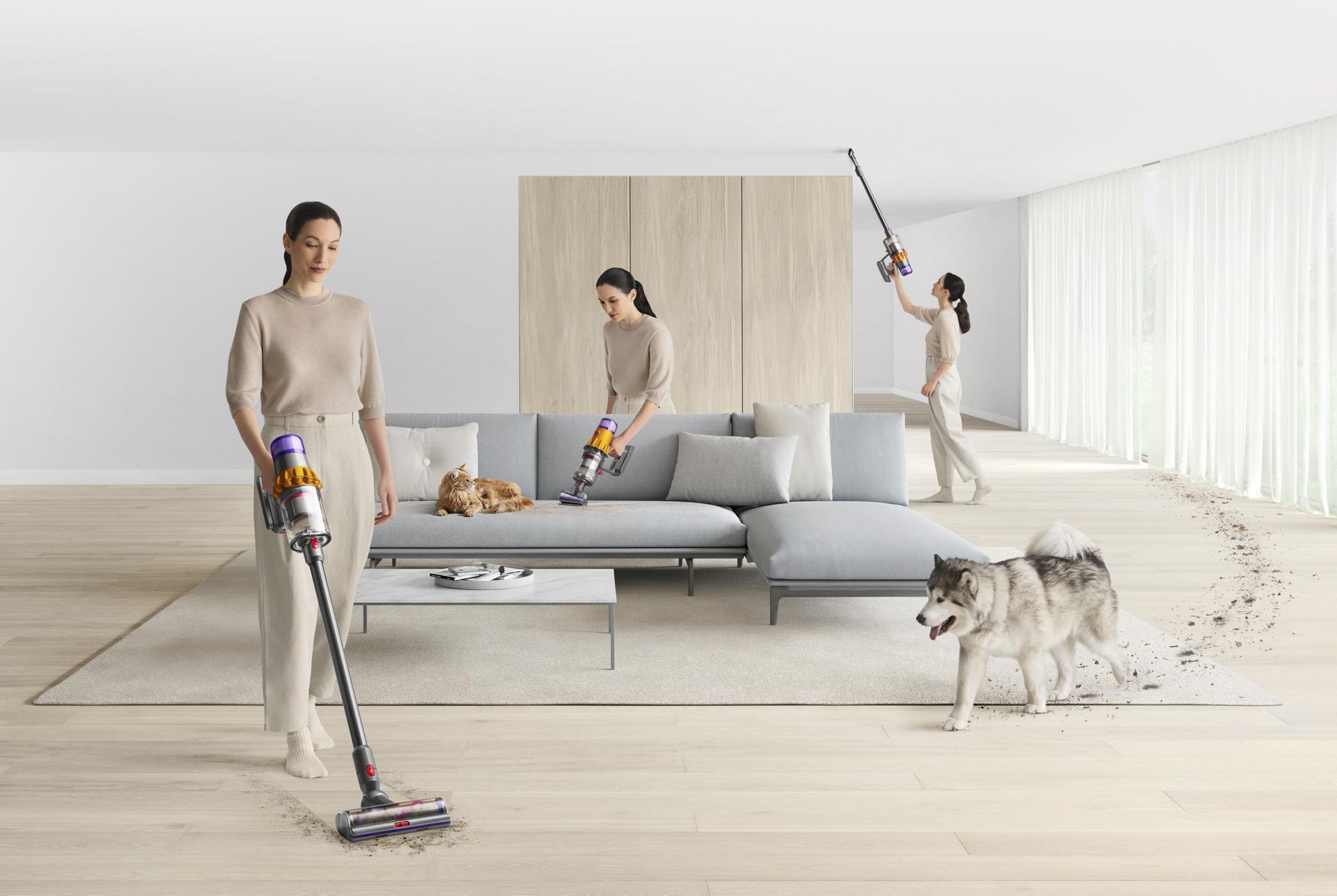 Your pet drops hair and particles as small as allergens around your home
Pet hair
You can see pet hair – but not all of the dirt and other matter that can cling to it.

Pet dander
An allergen made of dried skin cells and saliva, dander can float in the air and settle on furniture.

Bacteria
Dirt from outdoors can cling to pet hair – potentially spreading bacteria if hair drops around your home.

Pollen
Pet paws and hair can pick up particles from outdoors, that could spread indoors.

Reveals
Dyson reveals invisible dust and hard-to-spot pet hair. Laser Slim Fluffy™ cleaner head makes invisible dust visible on hard floors – so you don't miss anything.