Features
Dyson V8™ vacuum cleaners.
For powerful suction, everywhere.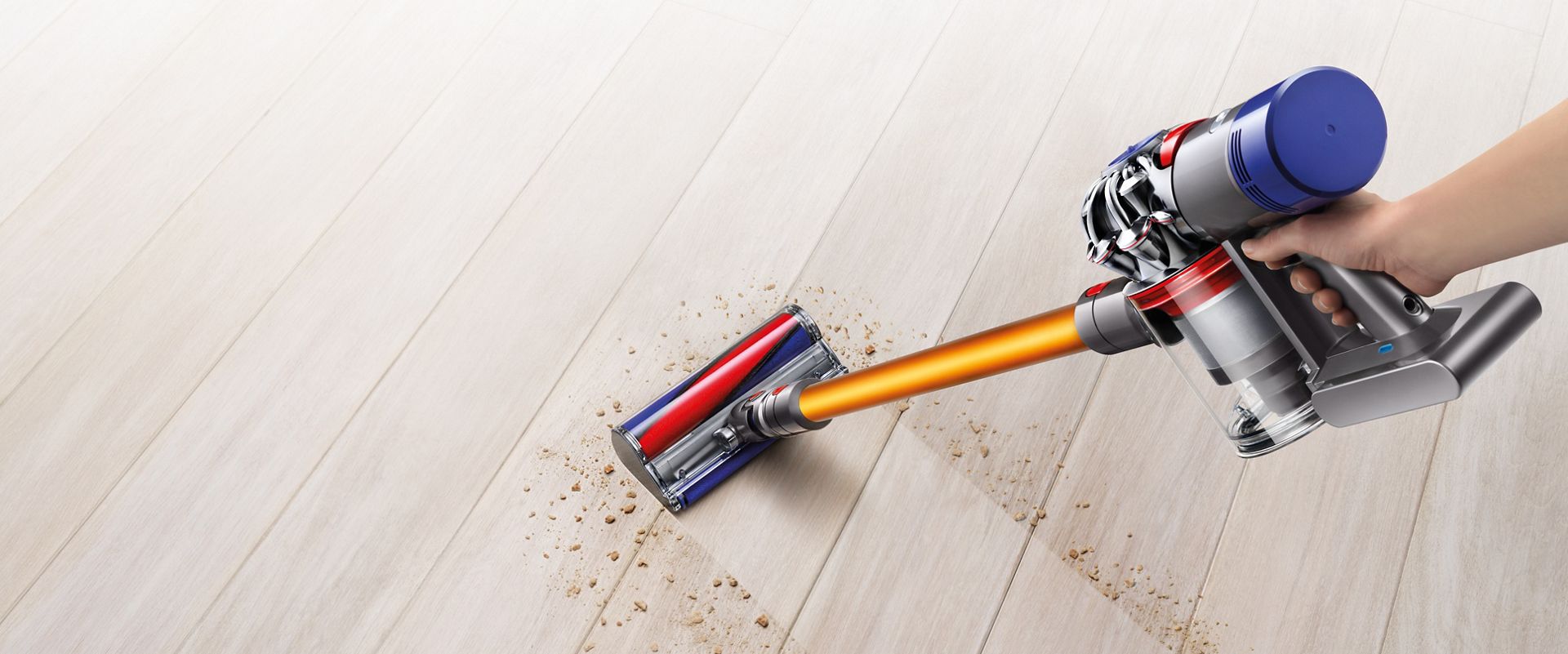 Gets everywhere that dirt does.
Lightweight and versatile. So it's easy to clean up high, down low and everywhere in between.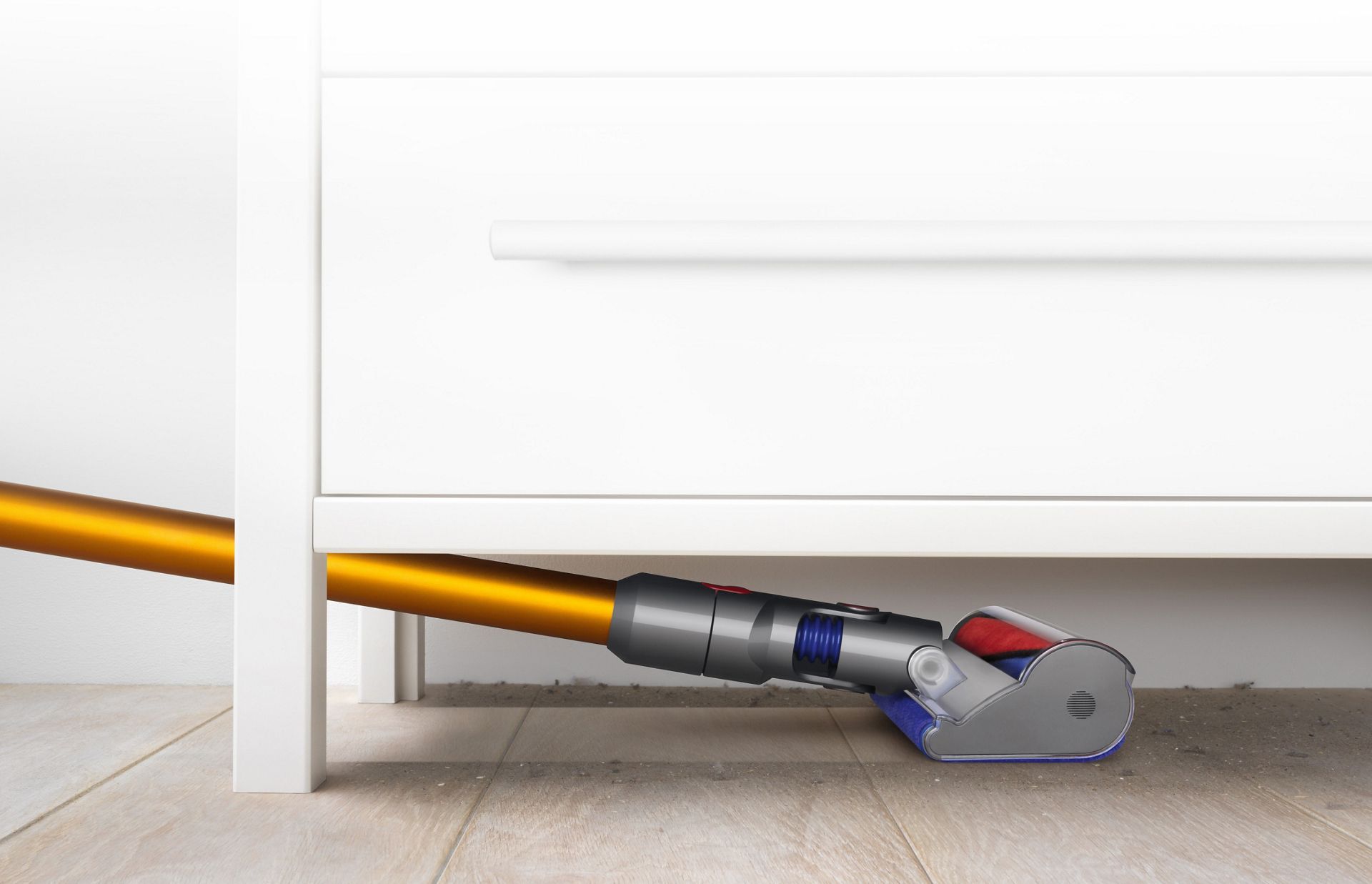 Perfectly balanced, to reach up high.
With the motor in the handle, the Dyson V8™ stick vacuum uses Archimedes' principle of the lever to make it easy to lift and clean high places.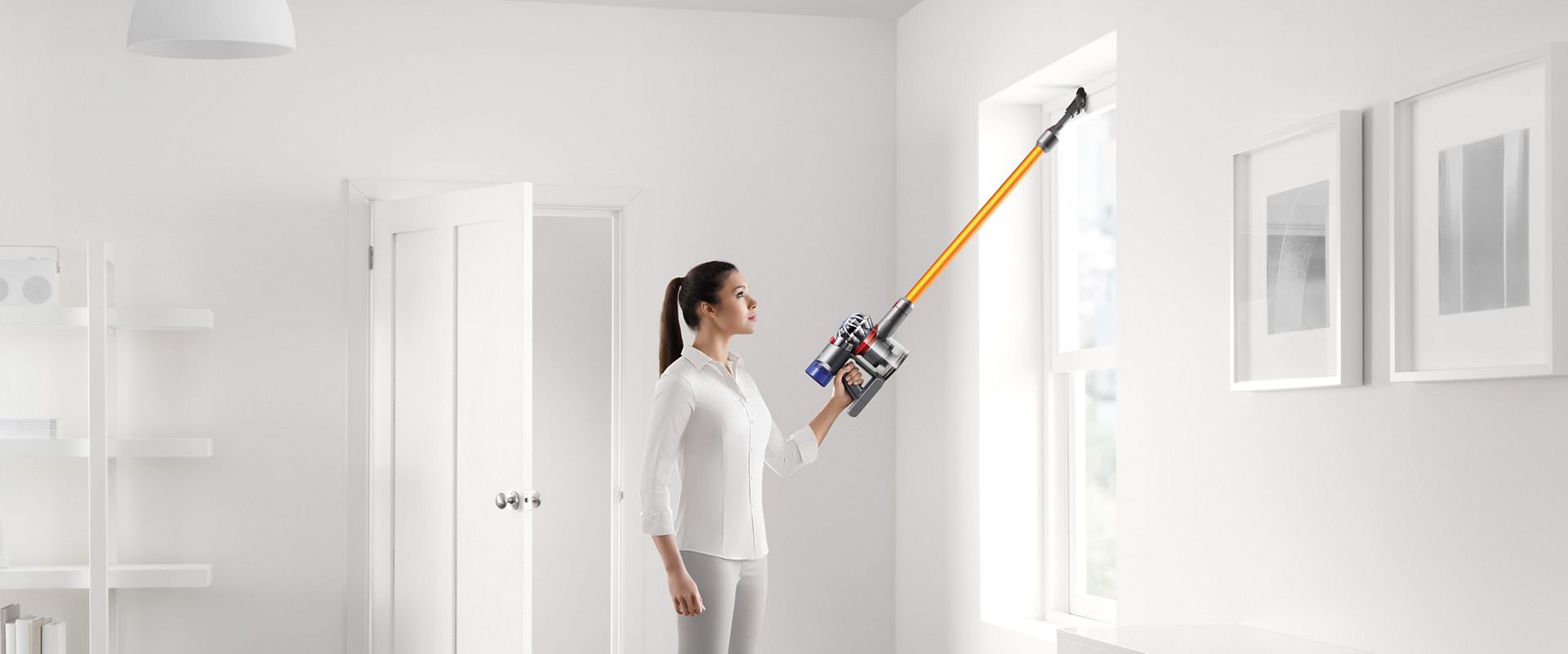 Hygienic bin emptying.
The hygienic dirt ejection mechanism drives out trapped dust and debris in one action. A silicon collar pushes the dirt down a chemically-etched stainless steel shroud, so you don't need to touch it.
Convenient docking station.
The wall-mounted charging dock recharges your Dyson V8™ vacuum. So it's ready whenever you need it, and easy to store as soon as you've finished.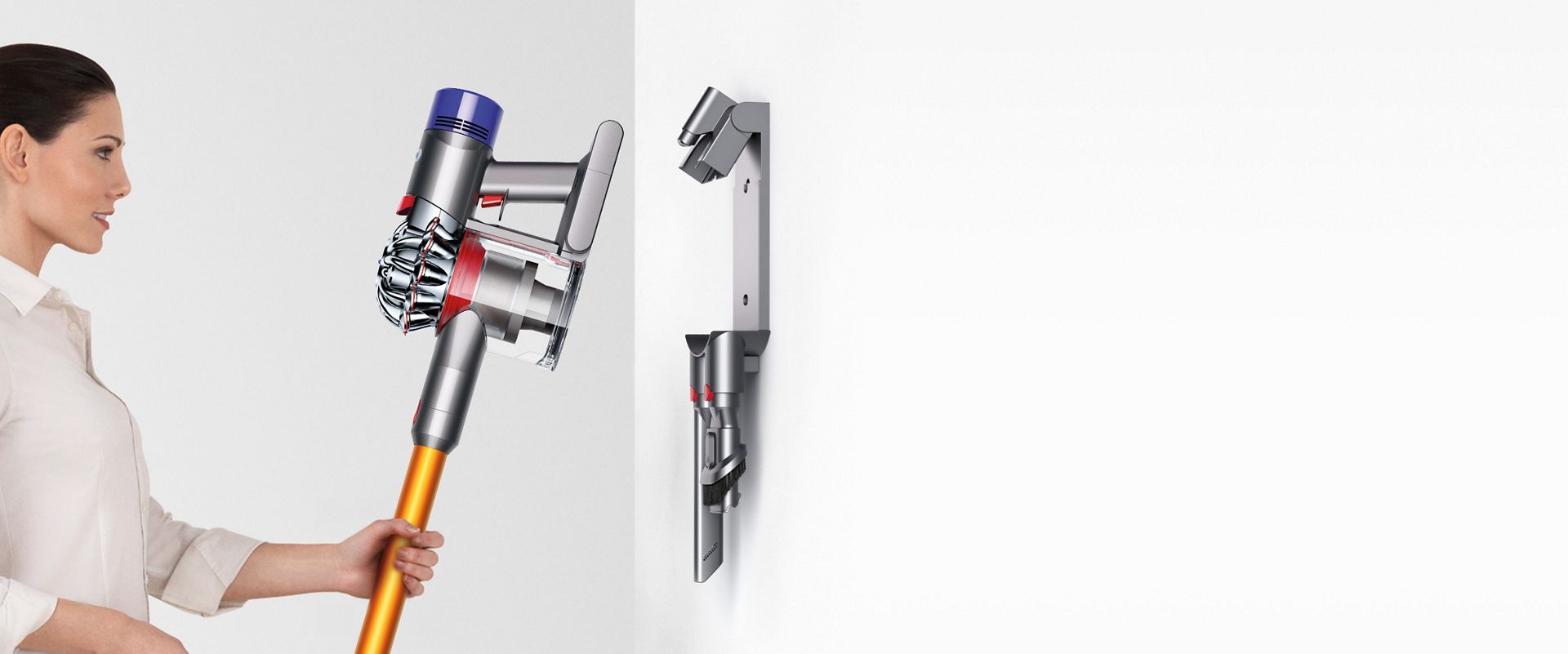 Cleans. And cleans. For up to 40 minutes.
A re-engineered nickel-cobalt-aluminium battery provides up to 40 minutes of fade-free suction.1 For powerful, whole-home cleaning.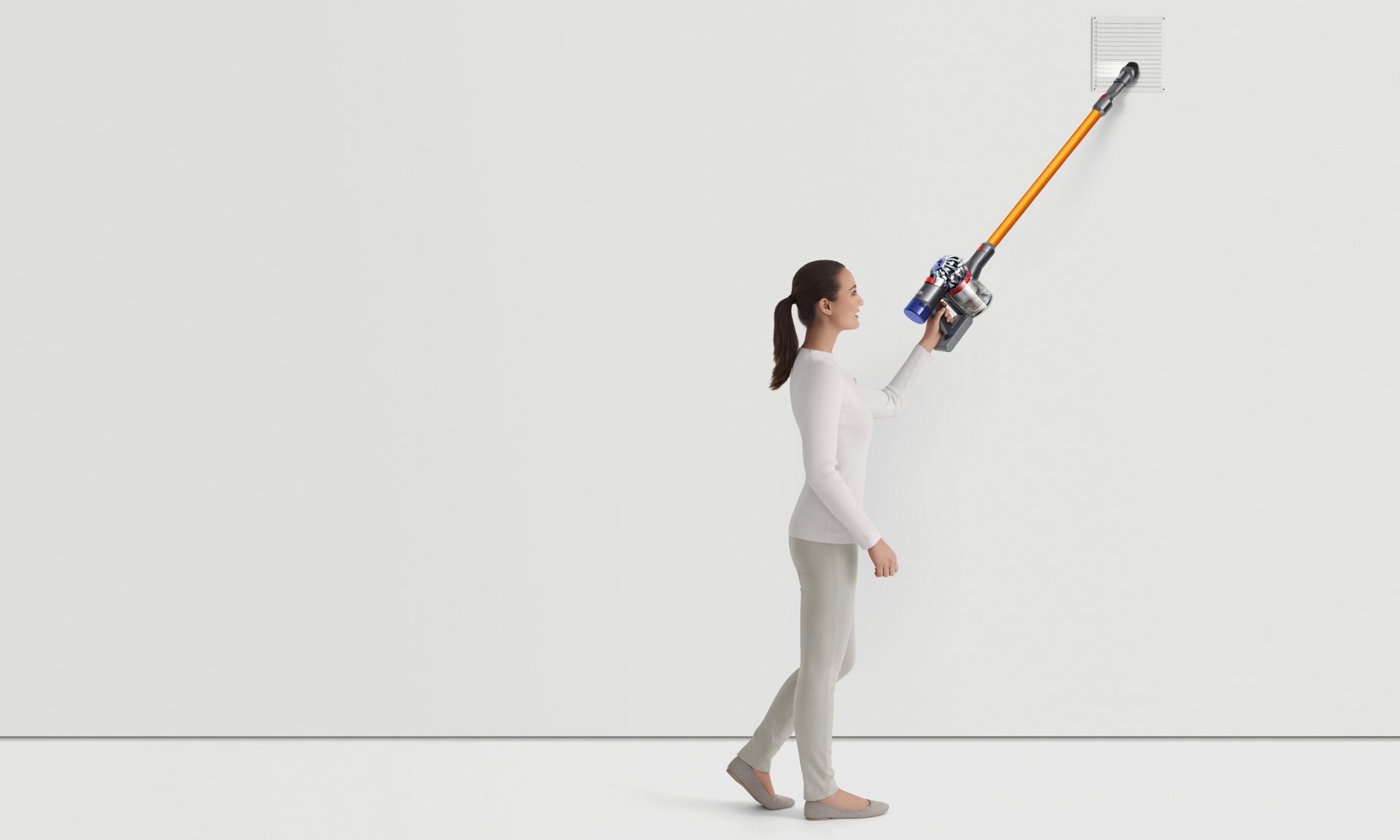 12 MONTHLY INSTALMENTS AT RM166/MONTH
Up to 40 mins of runtime.
1 cleaner head, 5 extra tools.
1Applies in powerful suction mode when using a non-motorised tool.